Snowboard
From 10 years old
Our instructors-riders here at ESF Guzet Neige will accompany you in group lessons, to begin or to improve your technique, from 10 years old. Learn how to master your board and fully enjoy gliding sensations from snowboarding!
Beginners: lessons at the beginning of the afternoon

Confirmed: afternoon lessons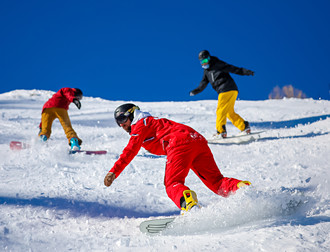 Timetables
Snowboard lessons

Times
Beginners
Experts
Afternoon
1PM-3PM
3PM-5PM

prices SnowboardFrom Sunday to Friday

6-day weekly card
147 €
One 2-hour lesson
38 €
Wearing a helmet is not compulsory but strongly recommended.